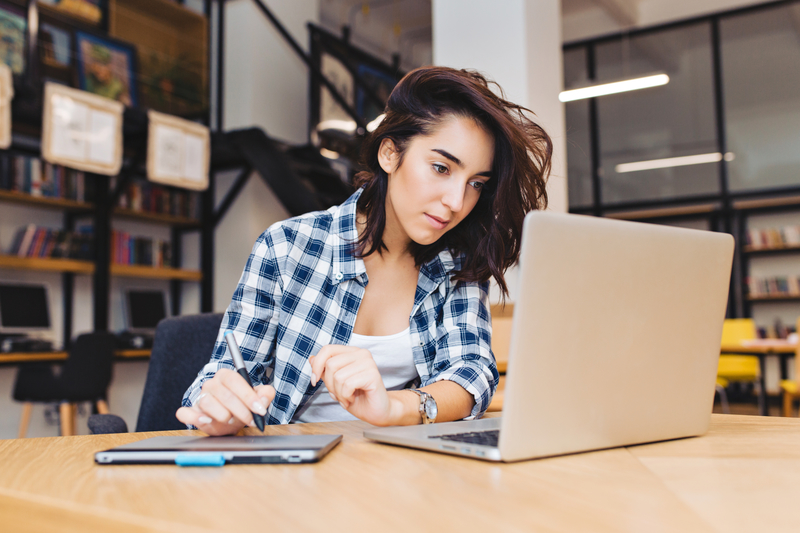 Search engines still remain the primary channel through which internet marketers reach their target customer base. As most users could have noticed, internet marketers are inclined to use different terms regarding search engines and their embedded tools for online promotion. There is a lot of confusion around the real meaning of these terms.
Search Engine Marketing and Search Engine Optimisation
Search Engine Marketing (SEM) and Search Engine Optimisation (SEO) are two popular terms used in the sphere of internet marketing. It should be admitted that in many cases these two terms are used interchangeably.
Some marketers today use the SEM term only when referring to paid advertising on search engines. As a result, there is a misunderstanding about the types of advertising via search machines. It would be correct to understand SEO as a subset of SEM, which does not include paid advertising.
The key differences between SEO and SEM are explained in greater detail below.
Search Engine Optimisation
Search Engine Optimisation is a continuous process that involves attracting more visitors to a website organically. SEO directs customers to a website through free listings on the Search Engine Results Pages (SERPs).
In other words, SEO can be defined as a set of purposeful actions through which the number of visitors to a website is maximised by ensuring that it appears high on the SERPs; without any need to pay directly to search engines for promoting search pages results.
Marketers do not need to spend budgets on reaching their target audience through SEO, as it is a cost saving strategy that will lead to positive results in the long-term. The only resources required for building a good SEO strategy are talented SEO professionals and a few free/paid SEO tools. It goes without saying that SEO cannot be absolutely free, especially when external help and services are attracted.
SEO involves optimising a website on the basis of keywords, design, and overall readability. SEO experts improve the performance of their website by developing a good content strategy, incorporating well-searched keywords into the content posted on a website, building links to and from credible internet sources, and making the information on the website contextually relevant to the questions posed by internet users.
Other essential things that SEO experts need to keep in mind to achieve higher rankings are optimising the page load speed, integration of social sharing links, and adding readable meta descriptions to the site's pages, photos, posts, etc.
SEO is mostly suitable for well-established brands and organisations in the market. Brands that have built a strong reputation and acquired customer recognition, usually have a good presence on social media as well as a decent backlink profile, which can be leveraged by SEO professionals to get organic traffic.
A major limitation of SEO is that it is not suitable for receiving quick results for new brands that have just been launched. However, new brands can substantially benefit from SEO if they undertake consistent efforts and be patient. It may take from several months to years to see how SEO starts working. The effects of SEO are also long lasting, and marketers will only need to maintain the system if was constructed wisely and sustainably.
Search Engine Marketing
Search Engine Marketing is a much broader term that includes different types of efforts aimed at reaching the end customer. Apart from SEO, SEM suggests placing advertisements on SERPs. Popular search engines such as Google and Bing offer advertising platforms (e.g. Google Ads and Bing Ads) where marketers can place paid ads.
The key advertising models offered by search engines are Pay-per-click (PPC) ads and Cost per 1000 impressions (CPM). Advertisers usually bid for ads depending on the existing demand for each key word. Google Ads also allows advertisers to post ads on other partner websites and blogs whose quality is checked by Google.
Paid advertising on search engines is very expensive when compared to SEO and requires substantial marketing budgets to yield the desired result. At the same time, it enables marketers to communicate about the latest products and discounts within a very short period of time. An advertising campaign that is well planned and executed will demonstrate results almost immediately depending on the money spent.
Paid advertising is also used for reminder marketing activities by established brands such as Coca Cola and Intel. Facebook, which is currently facing a crisis, also relies on paid advertising in its strategic marketing portfolio. SEM is of great help when launching brands extensions to existing well-established brands.
It is also useful for new companies because they cannot wait until their time-consuming SEO strategy will increase the sales volume. Practice prompts that many contemporary firms focus on both SEO and paid advertising to reach their customers. In those organisations that combine SEO and paid advertising, each of these marketing tools is applied for specific purposes depending on the time of the year, the advertised product, and the audience they wish to win.
Many of the factors that are relevant for SEO (e.g. optimising page downloading speed, using a clean website design, and having well-formatted URLs) are necessary for receiving high returns on the ads posted on the SERPs. The return on investment obtained through paid advertising is generally lower and also depends on the duration of the relationships with customers. A serious drawback of paid advertisements is their short-term impact on the end customer, while SEO is a more organic way of building online recognition.
A Comparative Chart for Search Engine Marketing and Search Engine Optimisation Differences
| | | |
| --- | --- | --- |
| Comparison Criteria | SEO | SEM |
| Traffic | SEO is a part of SEM and it involves attracting organic traffic to the website. | SEM is a broader term, which involves attracting both organic and inorganic traffic through paid advertisements. |
| Cost | Free, except for salaries paid to SEO experts. | Expensive, companies need to plan significant budgets. |
| Suitability | Suitable for well-established companies and brands. | Ideal for new companies that have limited recognition in the market. |
| Time | From several months to years are needed to see results. | Immediate results depending on the budget spent. |
| Return on Investment | Generally very high. | Depends on the life time value of a customer acquired through paid advertisement. |
| Impact | Long-lasting results. | Works for a short period. |