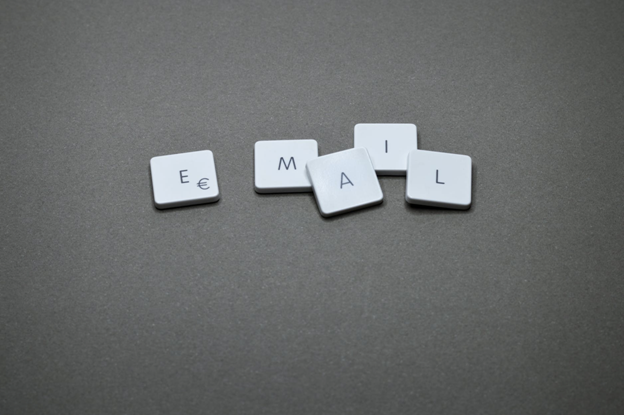 A personalised email can be termed as an email sent by businesses using subscriber's data to approach them with more relevant offers and promotions. This data is voluntarily provided by the user when they subscribe to the email newsletter. The purpose is to ensure a positive and robust communication experience to boost the conversion rate.
Nowadays, every business looks for advanced and compelling ways to enhance SEO locally of its website and its content. Personalised emails are highly effective as a simple way to boost local SEO. There are various formats for personalised email usage; the most common are mass emails with personalised subject lines. Other forms include preference-based trigger emails like reactivation email, birthday email and abandoned cart email.
3 Essential Elements of Personalised Email
The formal and business strategy of personalisation is using the recipient's last name. Besides, there are three more main elements, which must be paid due attention while sending personalised emails to boost conversion rate. These three elements are briefly reviewed below:
1. It must be relevant to the recipient
According to a survey, when the message is personalised, emails have an average open rate of 18.8% and click rate of 2.1%. This reflects the importance of personalisation in emails for businesses.
This is the most crucial element; the email has to be highly relevant, as an example, it will be irrelevant to send email regarding latest trends in fashion to a medical doctor or to send sports goods promotion to a housewife. People have meagre time in their busy schedules to check all their emails.
 "Relevance is the best approach to take email personalisation to the next level and grab the subscriber's attention. Offer them relevant content; if it doesn't impact reader directly, it will end up being in trash box," an extract from a piece of writing by King Essay Writing Service. Hence, it becomes exceedingly imperative to check the relevance of emails to recipients.
2. Timely emails are effective
Time is most important business resource and plays a crucial role in business making decisions. Similarly, when sending personalised email, this aspect has to be considered. As businesses already have enough data about their subscriber's preferences and requirements, they can figure out what they need at specific times. Take an example of a customer who loves to follow trendy outfits, so a business can timely send them an email, once they launch their winter collection.
Personalised emails, if sent at off times, can be meaningless and can also create a negative impact on the business. The customer would consider that the company just sends random emails to them. On the other side, if emails can send timely, it will empathetically impress a customer, and they will become more loyal to the company.
3. From a person, not a company
Customers would feel more connected when they get an email from a person, rather than from a business. Therefore, the customer will apparently read email "from Peter" and would probably delete "from XYZ Company". It's a psychological approach of customers that they feel more passionate when dealing with a person more than with a system or robotics.
Another important aspect here is that generally the field of "from" has larger space and heavier font on desktop and mobile devices. It helps people to quickly identify the sender, pushing them to read or ignore the email. Hence, the "from" factor may become a crucial aspect that customer would open an email or not.
Ways To Boost Conversion Rate Through PersonalisedEmails
According to a survey, around 70% of the brandsfail to use personalised emails. This is a thought-provoking statistic showing the negligence of companies towards this highly effective tool. Any business needs to have brand consistency to have brand success.
With all the benefits that personalised email offers, here are some useful ways to boost conversion rate through personalised emails:
1. Make a plan before the start
The proper plan must be made before the start of the personalised email approach. As it is also a kind of marketing campaign, it can give a boost to response rates. So the business should go according to the plan to deal with that high number of responses. Strategic plan not only helps businesses to focus on specific steps required to increase the conversion rate, but it also supports to achieve both, short-term and long-term objectives.Such as if a business is providing writing services to students, they must have a plan about providing services like structuring a literature review for their subscribers.
While making email personalisation plan, the first thing the company needs to do is to identify the accomplishments and measures of success. The most important outcome of this approach would be an improvement in engagement list, which can be measured by open rates of email. Therefore, the company must take some time to identify its goals before starting personalisation.
2. Appropriate personalised data collection
This can be considered as the backbone of personalised emails. A business can't send emails to any email address; they need to have appropriate and filtered data which is accordingly to the business services they offer. With a compilation of better information about the customers, better-targeted emails can be sent.
According to a survey, segmented personalised email messages average 46% higher open rates than a usual marketing message.Business needs to acquire data about as many aspects as possible. If they are extracting the data from online or their website, they must use a detailed request form to be filled by the user. Once they complete and submit the form, a business can segregate the data as per their needs and services they offer.
3. Asking for relevant information
This tip is precisely related to the previous point regarding the collection of data. A straight forward and effective way to segment the customers for personalisation is by asking for relevant information. Let's understand it with a funny example; a business that offers ceremonial wedding services would not ask medical history or favourite sports from the subscribers.
The useful information provided by customers either by online surveys, visiting a store on browsing company's website would be a crucial factor to send the relevant content. It can provide insightful data that can lead the business to segregate their customer base. They need to ask them precise and limited questions to get to understand customer's preferences not only for one time but for future references also.
4. Automation of personalised emails
In old times, "first name" of the subscriber in the emails was regarded as the best practice to improve conversion rate. Nowadays, with all the benefits and lucrative outcomes, every business would aim to send personalised email to each one of their customers. As they have hundreds or thousands of customers, it may seem impossible to draft message for each individual. Automation can assist you in accomplishing this task. There are various ways to personalize automated emails which are highly beneficial to send emails as per customer's interest.
With this advanced feature, a business can develop an automated wizard; hence, subscribers accordingly get personalised emails based on their inclinations. Take an example, in 2018, a subscriber ordered black jackets for ladies couple of times. Next year when new collection is launched, the system will send him an automated personalised email about the new arrival. Similarly, other patterns can be set up to target potential customers for getting enhanced conversion rate.
Handy Email Personalisation Tactics
There are few handy tactics to get a better outcome of email personalisation approach by a business. Let's have a quick look at a couple of them:
a) Subject line
The subject line has significant prominence in the personalisation as it reflects the content of the whole email. It is has a highlighted and darker text in desktops and mobile device, hence become a point of consideration for the reader. Therefore, with a proper subject line, the email gets more chances of an open rate for giving more exposure to your content.
b) Personalised content
This aspect can also be used as a mode of personalisation after the subject line. It can be used thoughtfully to build loyalty and trust in the product and services of a business. They can personalize the body content of their email campaigns to develop more relevancies to the subscribers which will enhance the possibilities of conversion and getting more customer base.
c) Recommendations
Recommendations become quite easy if the company has relevant and appropriate data as advised in the earlier part of this article. By integrating the customer's preferences and database records, they can send recommendations which could excite them to boost conversion rate by placing a new order.