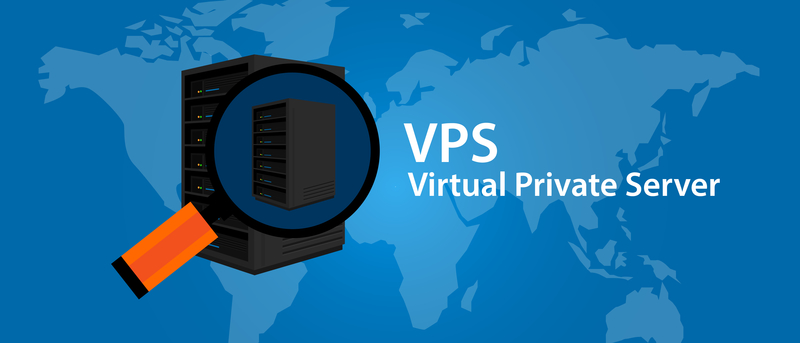 VPS hosting, or virtual private server hosting, is a relatively new concept in the computing world. You'll find that many companies are marketing VPS to customers. Few people truly understand what it is, though, and why it's better than other options on the market.
Companies are increasingly turning to VPS hosting, so it's important to understand this concept sooner rather than later.
What is a VPS? 
Let's go into exactly what VPS hosting is first. Understand that with conventional hosting a website would be hosted on a physical server. Every website gets its own space, based on its size. In VPS hosting that concept is the same, but every website would be hosted on a virtual private server, which is part of a larger piece of hardware.
So, what does this mean in practice?
Conventional hosting would place each website on a physical server. Each website would share the resources of that piece of hardware. VPS hosting takes the same physical machine but divides it into a few virtual compartments. The software of the server is separate to each virtual compartment. In other words, this is like having a server within a server.
This is great for website owners because every virtual compartment comes with its own set of resources. The CPU, RAM, disc space, and everything else is exclusive to the website inhabiting that virtual compartment. What happens with other websites has no effect on the website in that virtual compartment with its own resources. Performance remains unchanged.
Every website within each virtual compartment gets access to the server as if it were their own. However, technically you're still sharing the same hardware. The difference is VPS gives you a level of control you wouldn't otherwise have without a dedicated server.
What is the difference between a VPS and a Shared Hosting? 
Shared hosting is perhaps the most common type of hosting in the world today. But a shift is occurring. With increasing focus on more control and a desire to build websites that sell, entrepreneurs are determined to find an answer to the performance concerns that come with many web hosting companies. There's a reason 96% of businesses fail within 10 years and a poor online presence is one of them.
But what is the big difference between shared hosting and VPS hosting?
With shared hosting, you have a dedicated server and a certain amount of server resources. This is split amongst a certain number of shared hosting users. Better hosting packages will entitle your website to share the resources of a more powerful server.
When it comes to VPS hosting you still have that dedicated server. The difference is that the resources provided by this dedicated server are split up. Essentially you have the server resources separated and apportioned to each specific website. Websites aren't sharing the resources of the server with other users at all.
One thing you may notice is that there are usually fewer users sharing each server. That's because shared hosting providers make money by cramming as many users into one server as possible.
There are only two downsides of VPS hosting and that is it tends to be more expensive than shared hosting and it requires more time and effort to manage.
How Does VPS Compare Against Dedicated Hosting? 
A dedicated server for yourself is as advanced as you can get. Every major company in the world will use dedicated servers to host their websites. And the chances are these servers will be in a specialised location controlled by them. Dedicated servers are extremely expensive and you usually get little support. You're responsible for managing everything. Think of this as the full home ownership version of hosting.
VPS is the healthy middle ground between shared hosting and dedicated hosting. It doesn't come with the same costs as dedicated hosting but comes with the control many users crave. It also doesn't compromise the level of support you can get from your web hosting provider.
Is VPS the Answer for Everyone? 
Many users decide VPS is the answer for them because they want to take advantage of additional server resources. This is a good reason to switch to VPS because many shared hosting plans that claim to provide unlimited resources are extremely limited.
Some website owners even decide to take VPS hosting because they want to make the transition towards dedicated hosting. There are many valid reasons. Shared hosting is only ideal for starters because you don't need any technical knowledge and your website is small enough to not require resources that go beyond most shared web hosting plans.
What are the Main Signs that it's time to Switch to VPS? 
High Traffic Levels – Heavy traffic means that your shared hosting plan is not enough to handle the number of people visiting your website. When you use too much of a shared server's resources the hosting provider could slow you down. Most providers will notify you when traffic levels are too high for your chosen plan.
A Lack of Reliability – Constant downtime is a killer and it could be down to your shared hosting plan. More resources mean more reliability. VPS hosting tends to come with more advanced monitoring and superior backups. It also tends to come with Secure Shell Access (SSH) security.
You Need Server Root Access – As your website grows you may need total control over your server. For example, you may want to customise the server according to your needs. This is impossible on a shared hosting package. VPS hosting will give you the server root access you need.
Do You Need to Be on the Cloud? 
The cloud in general is generating huge amounts of investment. Current predictions estimate that 30% of Microsoft's whole revenue stream will come exclusively from the cloud. And the same story has been repeated for multiple companies.
Conventional VPS and cloud VPS are two different things. Conventional VPS is a single physical server. Cloud VPS, on the other hand, is a cluster of servers. It comes with nearly unlimited resources because when it reaches its limit all you need to do is add another server cluster. This is how Wizz Hosting continually grew its VPS hosting offering without breaking the bank.
The cloud comes with the advantage of more flexibility. You need to decide whether you need that flexibility.
Last Word – Summing it All Up 
VPS hosting involves creating virtual compartments within a server and each virtual compartment houses a website. This website gains the benefit of dedicated resources and the performance of their site isn't impacted by the other websites hosted on the server.
It's more reliable, more flexible, and it's more affordable than you think. Will you try out VPS hosting for your website?
I hope you found this post on what VPS Hosting is useful.
Please comment below if you have any questions or suggestions.