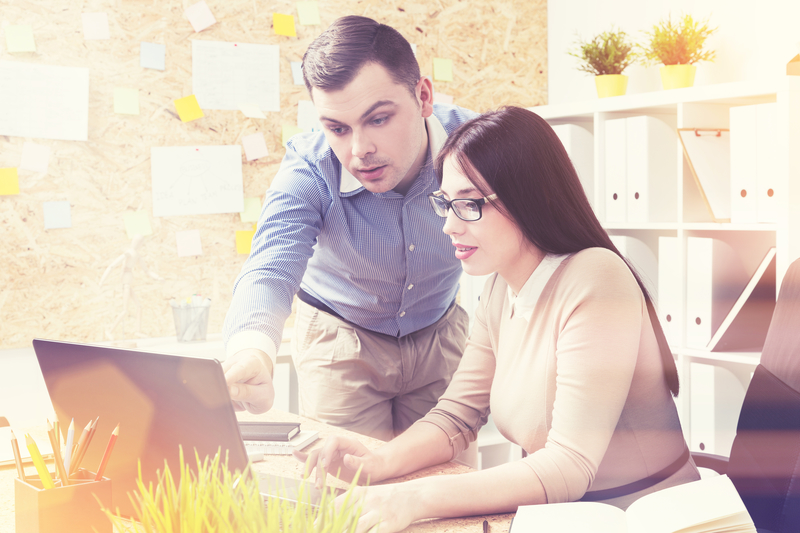 WordPress is the most popular option for building websites in the world today. More than 75 million websites use WordPress as their CMS. They have a tremendous proportion of the market and there are no signs of any serious competitors on the horizon. It's given rise to the concept of managed WordPress hosting.
Web hosting companies have made dedicated shared hosting packages for WordPress a reality. It's now possible to have a shared web hosting package that works alongside WordPress perfectly.
So, what's it all about?
What is Shared Hosting? 
Before we go into exactly what managed WordPress hosting is, we need to discuss what shared hosting is.
Shared hosting is the most popular option for hosting a website because of its affordability and the fact there's no technical prerequisites to use it. The hosting company will handle everything for you.
Shared hosting is quite a simple concept to understand. There's one piece of physical hardware that forms the server. It has a certain amount of resources, such as RAM and disc space. These resources are shared amongst all the websites using the server.
Generally, the main downsides of shared hosting include:
Performance-related issues. A spike in traffic can lead to slow loading times and crashes.
Only suitable for starter websites. Popular websites must upgrade to VPS or dedicated hosting eventually.
Unlimited rarely means unlimited resources. There are always catches.
Shared hosting does come with advantages also. As a starter option, there's no better choice than shared hosting. You can create a website that you can easily throw away if your business idea doesn't turn out how you wanted it to.
What is Managed WordPress Hosting? 
Think about shared hosting and then imagine a version geared specifically towards WordPress. These specialist packages are designed for customers who are looking to build a website using the WordPress platform. Managed WordPress hosting generally comes with a few advantages you won't find with conventional shared hosting. These include:
More Speed – The speed issues that come with regular shared hosting aren't present with WordPress because the parameters and settings of the server have been tailored for use with WordPress websites.
More Security – WordPress hosting packages come with more security because, again, the security settings have been tailored to target any WordPress vulnerabilities that arise. Furthermore, in the event of an attack you have the support of a team that's used to dealing with WordPress-specific issues.
More Knowledge – There's nothing more frustrating than dealing with a hosting company that clearly doesn't know what it's doing. With managed WordPress hosting packages, you have a support team that's filled with WordPress experts.
All of this contributes to more uptime, more reliability, and more support. As you can see, managed WordPress hosting is superior to shared hosting in nearly every way. But, like with anything, there are downsides that you need to be aware of.
What are the Drawbacks of Using Managed WordPress Hosting?
 Managed WordPress hosting is simply a customized version of shared hosting. This is an upgraded service, which means that costs are naturally going to be higher. They're not too much higher and these packages are usually cheaper than both VPS and dedicated servers.
Some users may find it frustrating that customisation options can be limited. It's common to see certain plugins being restricted because they're incompatible with the setup the host has. If your site requires specific plugins then a managed WordPress hosting package isn't for you.
Most web hosts will usually present a full list of banned plugins on its website so you can make an informed decision prior to paying for any package.
Why Do We Need Managed WordPress Hosting? 
The incredible growth rates of WordPress have opened a market for hosting packages geared specifically towards WordPress hosting. The reason WordPress became so popular is that for the beginner it's simple to use, but for experts it has the depth they want to create truly customised websites.
Some people ask why shared hosting packages can't simply accommodate WordPress without the need for a dedicated package. It's simple demand and supply. Beginners struggled to incorporate WordPress into the most basic of packages. Hosting providers decided to create managed WordPress hosting in response to this.
Should the Concept of Shared Hosting Turn You Away? 
Keep in mind that managed WordPress hosting packages are typically hosted via the shared hosting platform. The drawbacks detailed above are some of the main reasons why shared hosting isn't the right option for you. For a successful business, shared hosting isn't a viable long-term option. In the beginning, it's the ideal choice when it comes to affordability. It allows you to get online without incurring high costs.
But what about hosting WordPress via a conventional shared hosting package?
Managed WordPress hosting packages are specifically geared towards WordPress users. The added cost is practically negligible and managed WordPress hosting mitigates many of the drawbacks that come with standard shared hosting. You should look at a tutorial for creating a workable website for more information on this.
You can host WordPress with a standard shared hosting package. But if you install lots of plugins you'll quickly eat up the resources on your server and it won't be long before you start to run into problems. If you decide to use WordPress as your CMS you should stick to managed WordPress hosting.
Last Word – What about the Long-Term? 
Now that you know exactly what managed WordPress hosting is and that you can use shared hosting to manage your WordPress site, you're likely wondering how long this is likely to last for. The truth is that this is only a limited time arrangement. It's impossible for a growing business to survive on any form of shared hosting package for long.
Eventually you will be required to upgrade to either VPS or dedicated hosting. But you can make the switch in accordance with the growth in your company's revenue.
Do you think managed WordPress hosting is the best option for you?
I hope you find this post on being able to host WordPress on shared hosting useful.
Post below any comments or questions.